PRESS RELEASE
Over 500 pounds of food was rescued from the fields and transformed into a gourmet, multi-course dinner served to sixty-three Vancouverites on Wednesday, November 18th, 2015. Adventurous diners and foodies gathered for an elegant, long-table dinner at the Groundswell Café, a cozy spot in Vancouver's east side.
The "Replated" dinner event sold out early and was an educational and inspiring evening hosted by the planning team behind Feeding the 5000 Vancouver and Food Connections, in partnership with Farm to Food Bank, a non-profit whose mission is to provide access to healthy, local produce to community members who need it.
"Ever since our Feeding the 5000 event back in May, many conversations have started around food waste and I've continually searched for ways to inspire people to take action. With our city's love for fancy pop-up dinners, I wanted to do a special follow-up event to highlight the beauty of wasted farm produce in a creative and innovative way. What better way to connect the two than by creating a unique feasting experience using upcycled produce while giving back to the farm!" said Elaine Cheng, organizer of Replated and founder of Food Connections.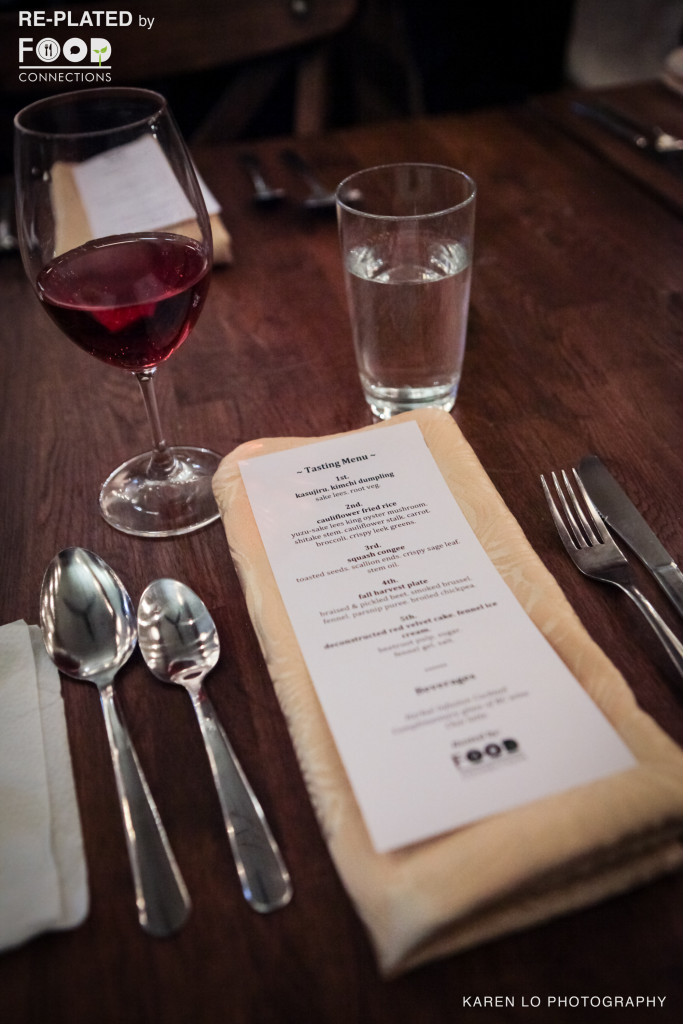 As guests arrived, they were served roasted brussel sprouts, basted in brown butter mayonnaise and sliced by a server, right off the stalk. The stalk was also included in the first course, along with assorted rescued root vegetables in a traditional Japanese soup called Kasujiru, made from miso and sake lees. Cauliflower florets were rescued at the end of a farmer's market day and transformed into fried cauliflower rice with seared mushroom ends from a local restaurant, garnished with crispy leek greens. The Fall Harvest course was a stunning line-up of seasonal produce highlighting the beauty and colour of wasted produce. The plant-based menu was plated on creative serving vessels such as squash bowls and oyster shell plates.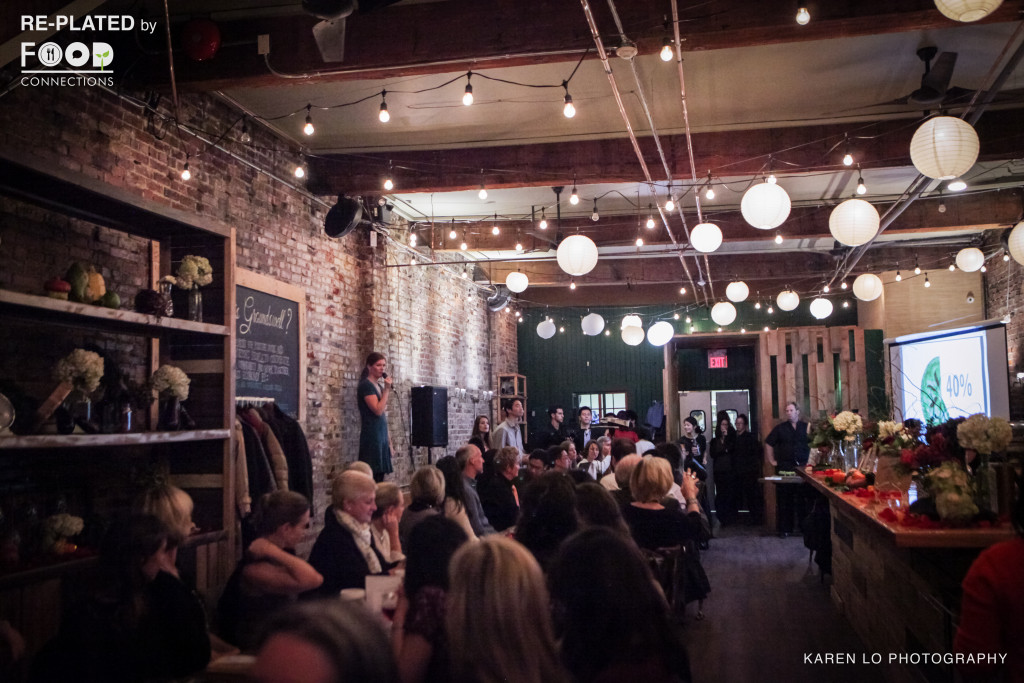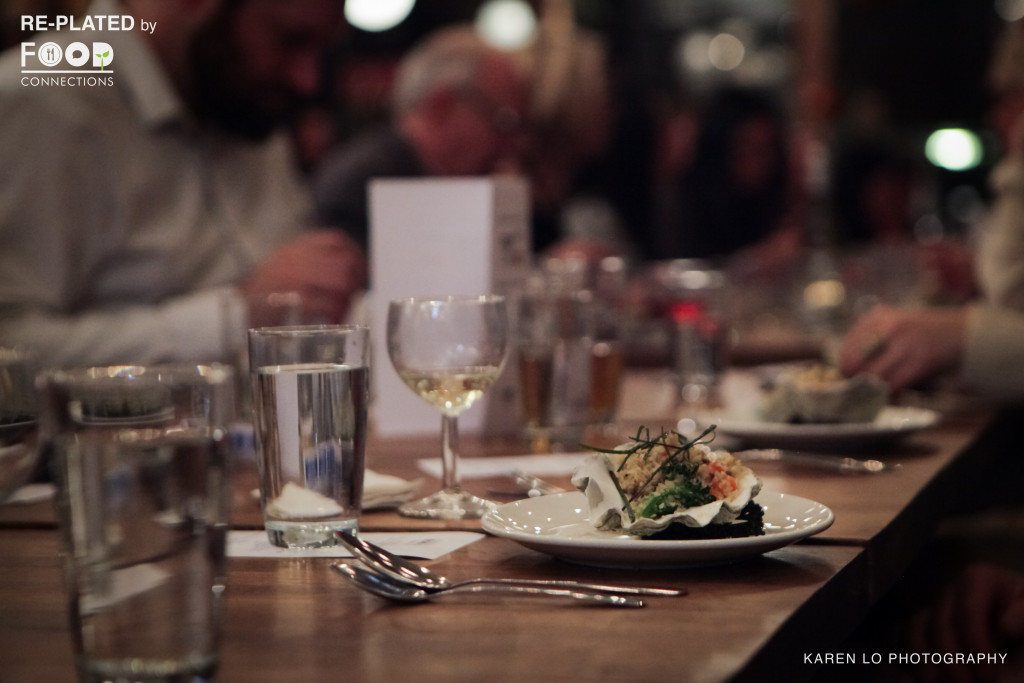 "Our vision for this menu was to create an experience that challenged people's perceptions about food waste – that it's old, mouldy and gross. Food rescue is about preventing food from ending up in the compost or landfill. We wanted to showcase the vibrancy and abundance of fresh, high quality food that is going to waste, every day," said Celia Lam, the Chef of Replated and a root to stem consultant who is part of a sustainable food initiative in New York City called Salvage Supperclub.
In theme with the zero waste approach, the dishes were served on wood planks, reclaimed from a fallen tree by Uproot, a local, sustainable wood maker. The event décor featured a colourful assortment of misshapen squashes and beautiful flower arrangements past their prime, rescued from a local florist. The Replated event helped raise funds for Farm to Food Bank.
Each guest parted the evening with a jar of garden herb seasoned breadcrumbs made from day-old bread as a surprise take-home gift.
---
More images found in the Re-plated Gallery