Take a look at the portfolio of work that Food Connections has done in the past.
Nutrition Consulting and Analysis
---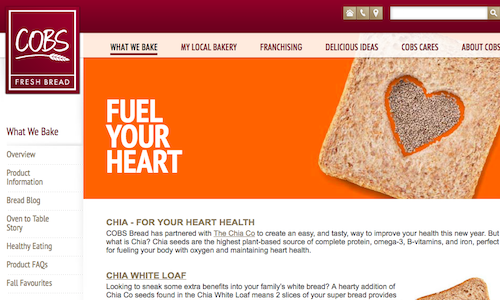 ---
Cobs Bread - Writing Health Claims
---
We worked with Cobs Bread to write CFIA and FDA approved health claims for their new Chia Bread. Here are a few of the health claims we researched and wrote:
"Two slices of our Chia Whole Wheat contain 56% of your Daily Value of omega-3 ALA and is also rich in whole grains."
"Two slices of our new Sunflower Flax Sourdough Loaf provides 11% of your daily needs of iron."
See how Cobs Bread used these health claims by reading about their Chia Bread and their #HealthyLoafStyle campaign on their website.
---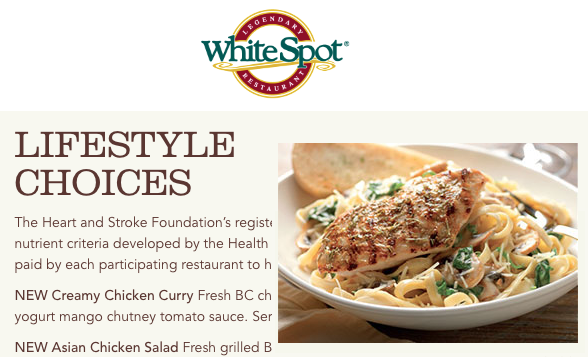 ---
White Spot - Menu Nutrition Consulting
---
White Spot has over 60 restaurants across BC and Alberta and is best known for its family dining, hamburgers, and Pirate Pak children's meals. White Spot wanted to create a Lifestyle Choices menu to provide specific meals to their health conscious clients. So they contacted me to help. I began with auditing all their menu items to suggest ones that would work well as a healthy alternative. The chef and I then worked together adjust the menu item recipes (e.g. substituting ingredients) to come up with the Lifestyle Choices Menu.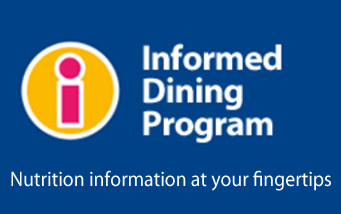 ---
Restaurant Nutrition Analysis
---
The nation-wide Informed Dining program helps British Columbians get the nutrition information they need to make informed choices when eating at participating food service establishments. I was hired to complete nutrition analysis in restaurants throughout British Columbia. I specialize in creating professional and accurate menu nutrient breakdown for both large and small businesses. Click here to see my past clients.

---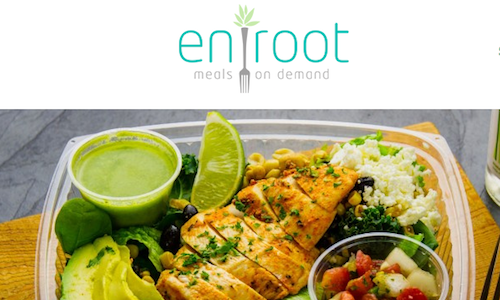 ---
Enroot - Nutrition Labelling
---
Enroot delivers prepared meals on demand to residences or workplaces. Their vision is to provide healthy, local, sustainable, farm-to-table meals. They hired me to help them highlight the nutritional value of their meals. I worked with them to measure the amount of nutrition in each of their core menu items and create nutrition labels for each. I've also worked with them on recipe development to improve the nutritional values of certain menu items. You can find out more about Enroot at their website.
"Because of strategic business partnerships, Fortune House experienced a 10% increase in annual sales this year and a 30% increase in customer loyalty and new audience, breaking their 25 yr record."
---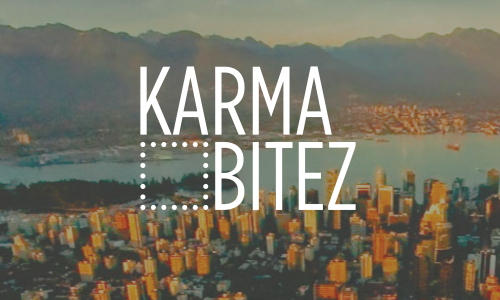 ---
Karma Bitez - Product Launch Consulting
---
Karma Bitez is a new business with a vision of rescuing fruit pulp to create delicious upcycled snacks. They connected with me to help them design the recipes for their snacks. After sampling their current recipes, I gave them suggestions on flavour combinations, ingredient adjustments, and strategic branding to create a winning product in flavour, texture, and innovation.  You can connect with them on their website or on their Facebook page.
---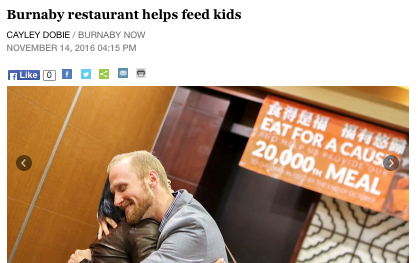 ---
Mealshare - Strategic Business Consulting
---
We specialize in helping food businesses thrive while living out their vision for social responsibility and giving back to community.
We helped Mealshare secure partnerships with restaurants like Fortune House Seafood Restaurant, and work with the restaurant owner to strategically increase their sales through charitable giving.
We also established a partnership for the restaurant with Foodee, one of the largest corporate food delivery services in North America, and created a custom menu for them.
---
---
Level Ground Trading - Marketing & Outreach
---
We were hired by Level Ground Trading to be the Metro Vancouver connector for marketing and outreach opportunities.
On January 29-31, we were at the annual Missions Fest, hosting a booth inside the Vancouver Convention Centre to share about Level Ground's vision to alleviate poverty in farming communities through Direct Fair Trade partnerships. We served coffee and chai for thousands of attendees over the weekend when they passed by our booth. We also gathered contacts as we accessed leads for follow-up.
---
---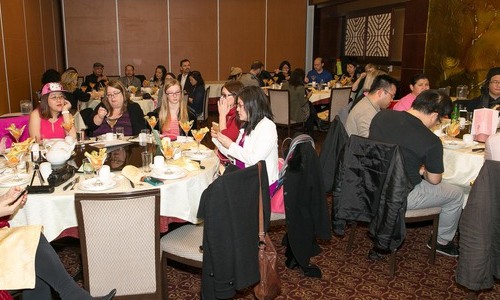 ---
Fortune House Restaurant - Food Bloggers Event
---
Located in Metrotown in Burnaby, Fortune House serves elevated Cantonese cuisine and dim sum. For Chinese New Year, we organized a food bloggers event at Fortune House to spread the word about the amazing food it serves. Over 40 food bloggers and social media influencers joined us for dinner and wrote a restaurant review on their blog, shared photos on social media, and left restaurants reviews on Yelp, Zomato, Facebook, and Google. Notable influencers attending the dinner were the Marketing Director for Metropolis and the West Coast Representative of Zomato. Resulting from that evening there were 49 users that created 439 posts on Twitter related to the event. Their posts reached 116,878 people and gained 1,988,813 impressions.
Food Waste Consulting & Decreasing Costs
---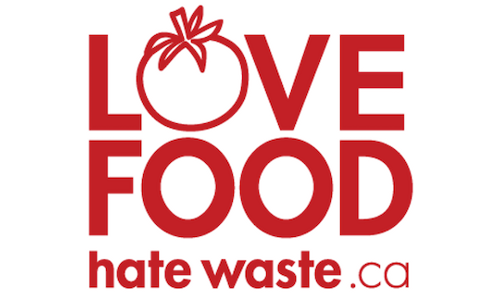 ---
Safeway - Food Waste Awareness
---
Metro Vancouver's Love Food Hate Waste campaign was created to help local households reduce food waste. Food Connections was hired to create recipes, design educational tools, prepare food samples, and engage in various outreach and marketing events around the city for this campaign. We are also in Safeway stores throughout Greater Vancouver every Spring to serve samples of creative recipes using ingredients people normally compost, while educating consumers on how to reduce household food waste.
---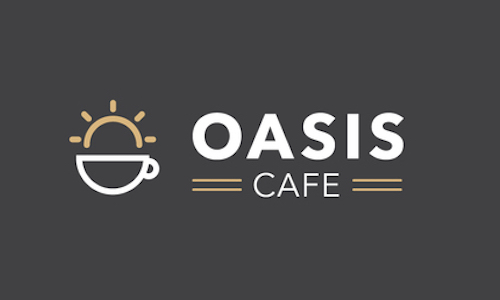 ---
Oasis Café - Reducing Food Waste
---
Oasis Café provides home cooked meals to the homeless and at risk, and those with barriers to employment. I work closely with the kitchen staff to empower them with hospitality skills to help their transition back into community. I also helped Oasis Café reduce food waste by 30-50% and save an average of $100 per day on food costs.
To do this, I design creative menu plans weekly to strategically use up the ingredients on hand before purchasing more. I also connect the cafe with frequent donations from surplus food from farms and surrounding businesses.
---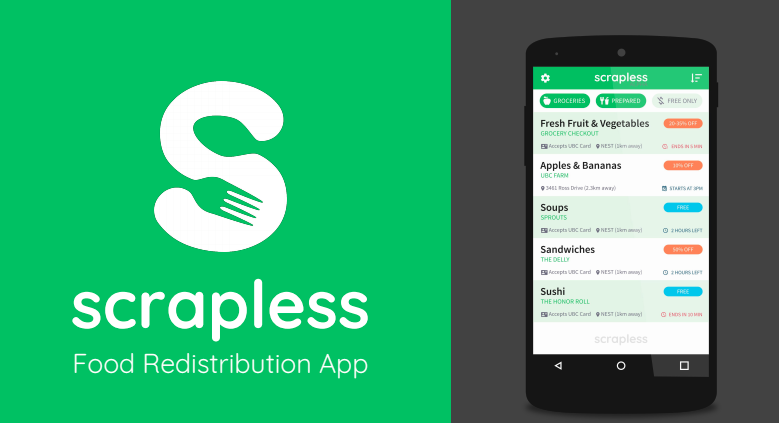 Food Connections' Mobile App
Scrapless is a Food Redistribution App that increases business operational efficiencies and predicts accurate forecasting to redistribute surplus food and mitigate wastage costs.

If you study or work around UBC, look for our logo at your favorite food business and make sure to join our beta.
---
---
Event Marketing
---
We specialize in designing and executing themed storytelling catering for charities to make the experience more memorable for diners, and inspire loyalty from donors. When we engage our other senses through an interactive food experience, it enhances learning and evokes emotion so that the message of your charity fundraiser can be further reinforced. 
Feeding the 5000 - Food Waste Awareness Event
---
Re-Plated: Upcycle Dining - Fundraiser for Farm 2 Food Bank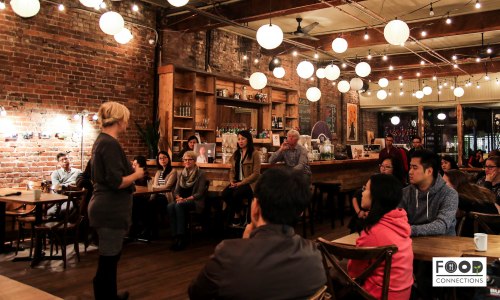 Ending Sex Slavery Awareness Dessert Fundraiser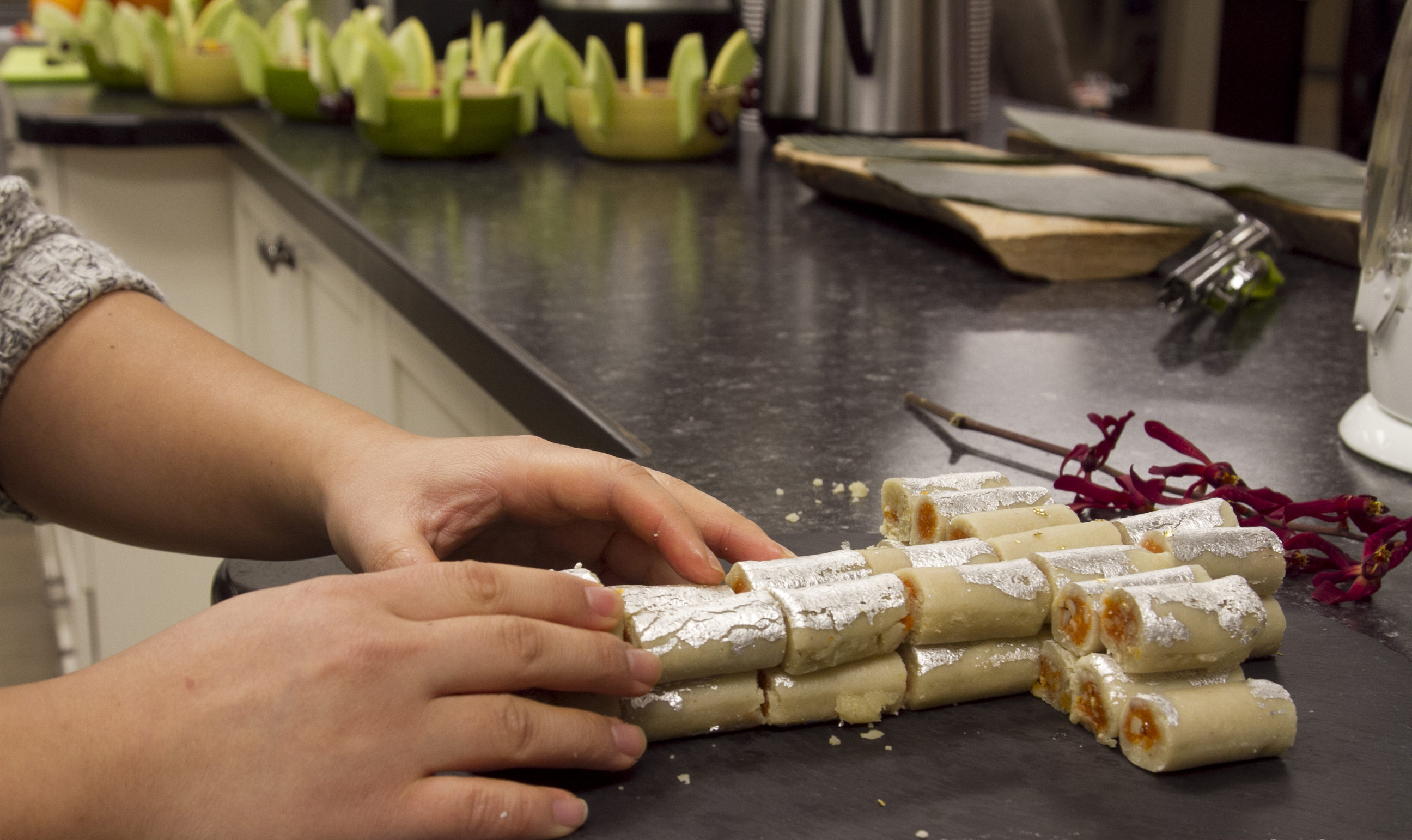 Restoring Widows & Orphans Dessert Fundraiser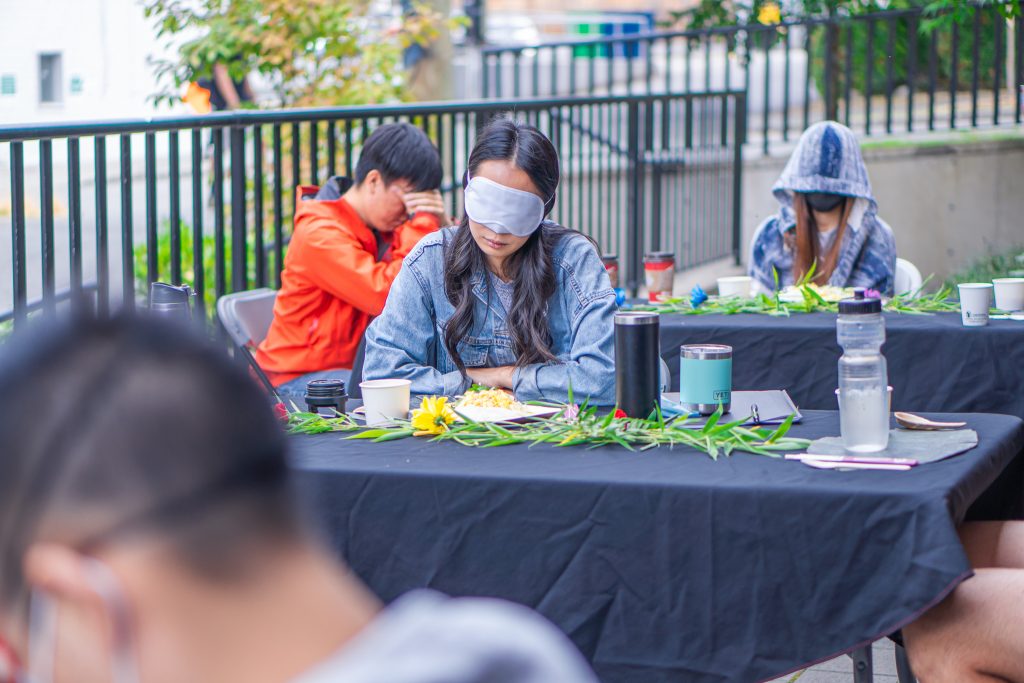 "In Her Shoes" A Walk-through Emotional Guided Dining Experience
---
SHORT FILM SERIES
In partnership with Wakefield Productions, we have created a series unveiling the stories of food producers and restaurant chefs around the world. Click below to subscribe to our channel "Soul Food: Stories Through Cuisine".