Lukewarm water drips down my scalp as I carefully remove the heavy six-litre water jug perched unsteadily on my head. A two hour-long march in the desert heat has left me red-faced and exhausted. On the dusty ground in the corner of a hut sit an old lady and two little boys. Covered in dust, barefoot, one of the boys is picking the leaves off a dried up bouquet of small flowers and eating them. He gives some to grandma who enjoys the snack along with him. The water I've collected from the bottom of the riverbank is far from clean—brown with bugs and leaves floating on top. Yet this is their only source of cooking and washing water everyday. Around the corner from the hut, a dilapidated wooden table displays platters of the very best they can offer: salted beef jerky as dry as leather. With my teeth struggling to tear at the dried meat, I convince myself that this is by far the most memorable and treasured meal of my food journey.
I am visiting the village of Xejuyup. It's one of the poorest communities of rural Guatemala. Our mission is to learn about the struggles and challenges of villages in developing countries that don't have clean water readily accessible.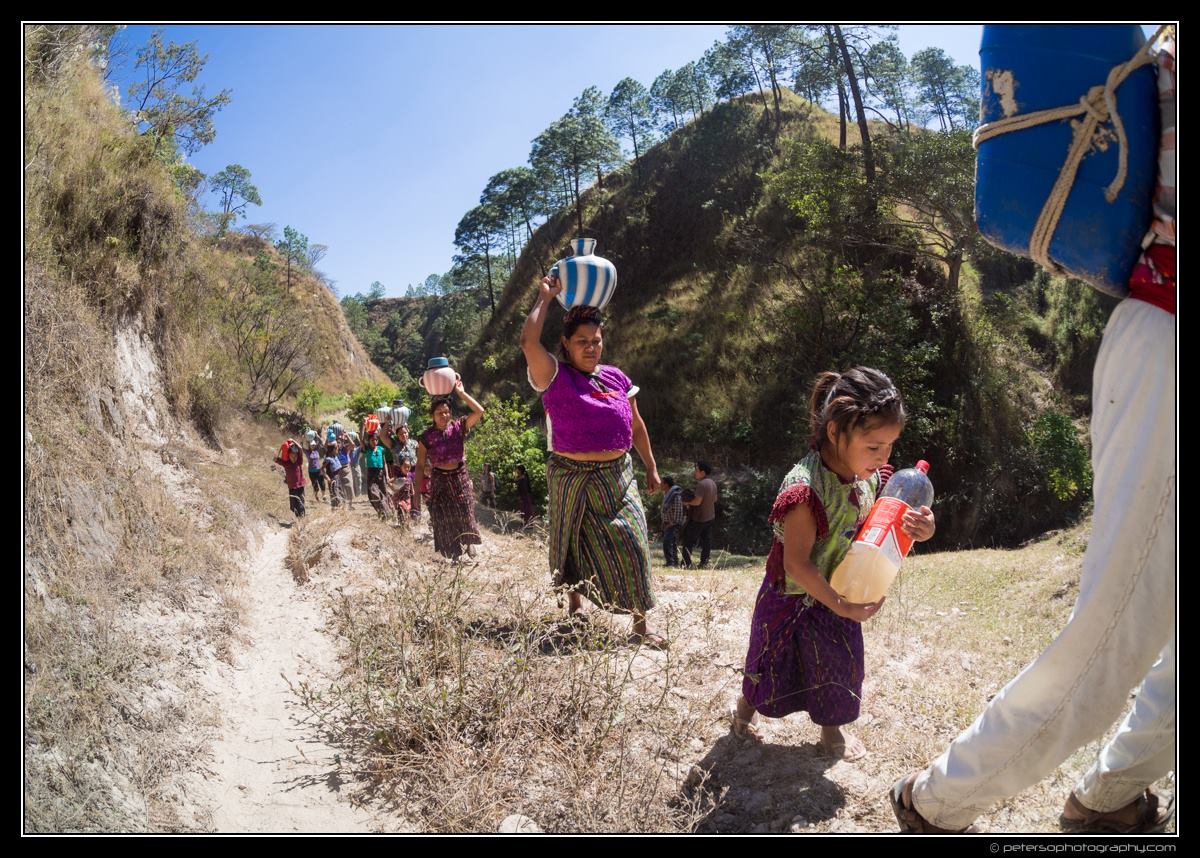 Credit: Peter So Photography 

 
Since returning home to Vancouver, I often gaze out into the pristine blue liquid infinity of our Vancouver coastline and think back to the question asked by a village member that day we were fetching water, "Where do you get your water from?" Ashamed to tell them the harsh truth of our society of plenty, I reflect on this mystery of abundance and scarcity, and promise them in my heart that I will do everything I can to transform their community and bring change.
Run for H2O is a community fun run held on Saturday June 17th, 2017 whose goal is to raise awareness of the need for clean water in Guatemala.  It's an annual event with a 10km, 5km, 1km routes, and a 50m toddler dash for the community around Southeast Fraserview. With the funds we raise each year, we transform at least 1 village with clean water for life!
We are raising funds for the village of Parrequená this year in rural Guatemala. The 141 families spend 1 hour, 5-7 times a day, climbing down the mountain just to get water from the river.
Food Connections will be having a booth at this sustainability event, to raise awareness for this cause.
Come support us by running 5km on June 17th, and be a part of making lasting change by bringing clean water for life!